We received a message and some pretty sick pics from Cody Herman of Day One Outdoors and thought it appropriate to share it with all of our fishing friends.
Cody wrote, "Another great day on the river yesterday! lots of fish around, and we finally landed a few! Took home 2 hatchery Steelhead, lost another and released 2 Native…STURGEON (first for me that far upriver)! Great being back in the Drift Boat…crushing fish on plugs! The fish I have seen caught lately have been mostly side drifting eggs/yarnies. Most of my success has come from Back Trolled Mag Lips. Color has not seemed to matter as much as putting them on the correct section of each hole. They're here…go get'em!"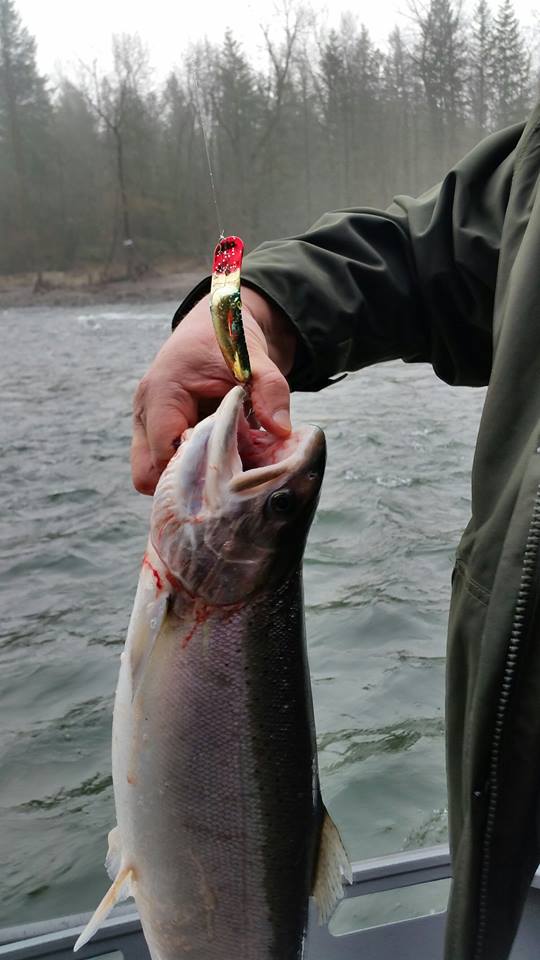 Brand new color this year (Mad Man) gets ripped within 2 minutes of its first swim of the year…is this pattern my new "Street Walker" for 2015? …time will tell.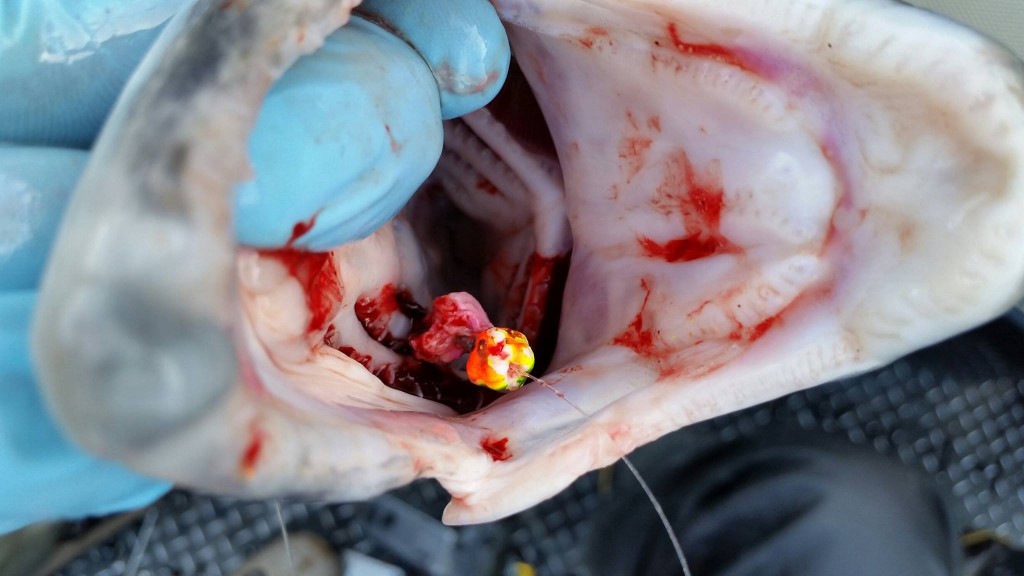 Corkie Cluster getting choked! Pretty impressed with the Maxima Fluorocarbon I have been running this winter. Pretty abrasion resistant for a Fluoro line. This fish was one of 3 in 3 passes between Brandon Glass and I working a small, shallow slot.
45″ Fork Length Sturgeon caught 15+ miles from the Columbia river…thought we had a GIANT steelhead on…then it jumped! Oh well, at least I had the ruler on the Pavati to see the length of this "keeper" sturgeon. Still a great fight!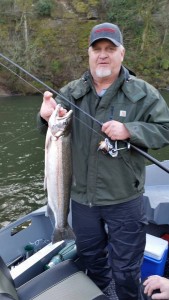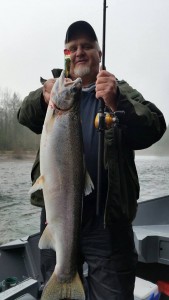 A couple of beautiful Steelies caught out of a Pavati drift boat.
To schedule a test row, check availability of our boats in stock, or start the building of your dream boat, give us a call today at (541)-778-2650 or drop us an email at: steve@pavati.com
Pavati Boats are proudly manufactured in Southern Oregon at the Highway Products Inc. headquarters. Pavati was born out of the HPI factory where we have been manufacturing the highest grade aluminum truck accessories since 1980 and remain the industry leaders in that space. Pavati also has a line of the most innovative and luxurious wakeboard boats on the planet in Pavati Wake.