This week's Pro Staff Highlight features one of our local guides and members of Team Pavati, Alex Prinsen of Alex's Guide Service. Alex has been fishing a Pavati for quite some time now and is becoming a very trusted guide on the water. Just like us here at Pavati, Alex calls the Rogue River his home. However, much like any other dedicated fisherman and guide, he also spends his fair share of time fishing the Chetco, Elk, Sixes, N. Umpqua, South Fork Coquille and the Applegate from time to time.
Alex rows a 16′ x 61″ Pavati Guardian. All white boat, you can't miss him.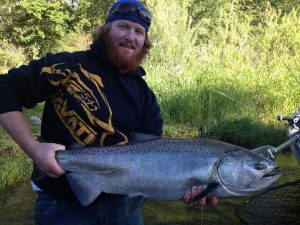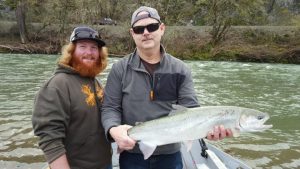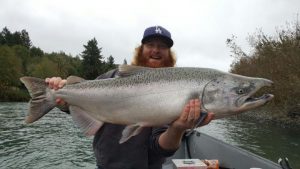 Alex brings his own unique 20 year perspective on his lifetime worth of experience pursuing, chasing and often times catching salmon and steelhead on the Southern Oregon waters. He has since turned his passion for learning the species and water into opportunities to guide clients who are searching for that same experience. Alex now spends all of 12 months out of every year guiding salmon and steelhead.
To book a trip with Alex, please contact him at (541)-621-8379 or via email prinsenalex84@gmail.com