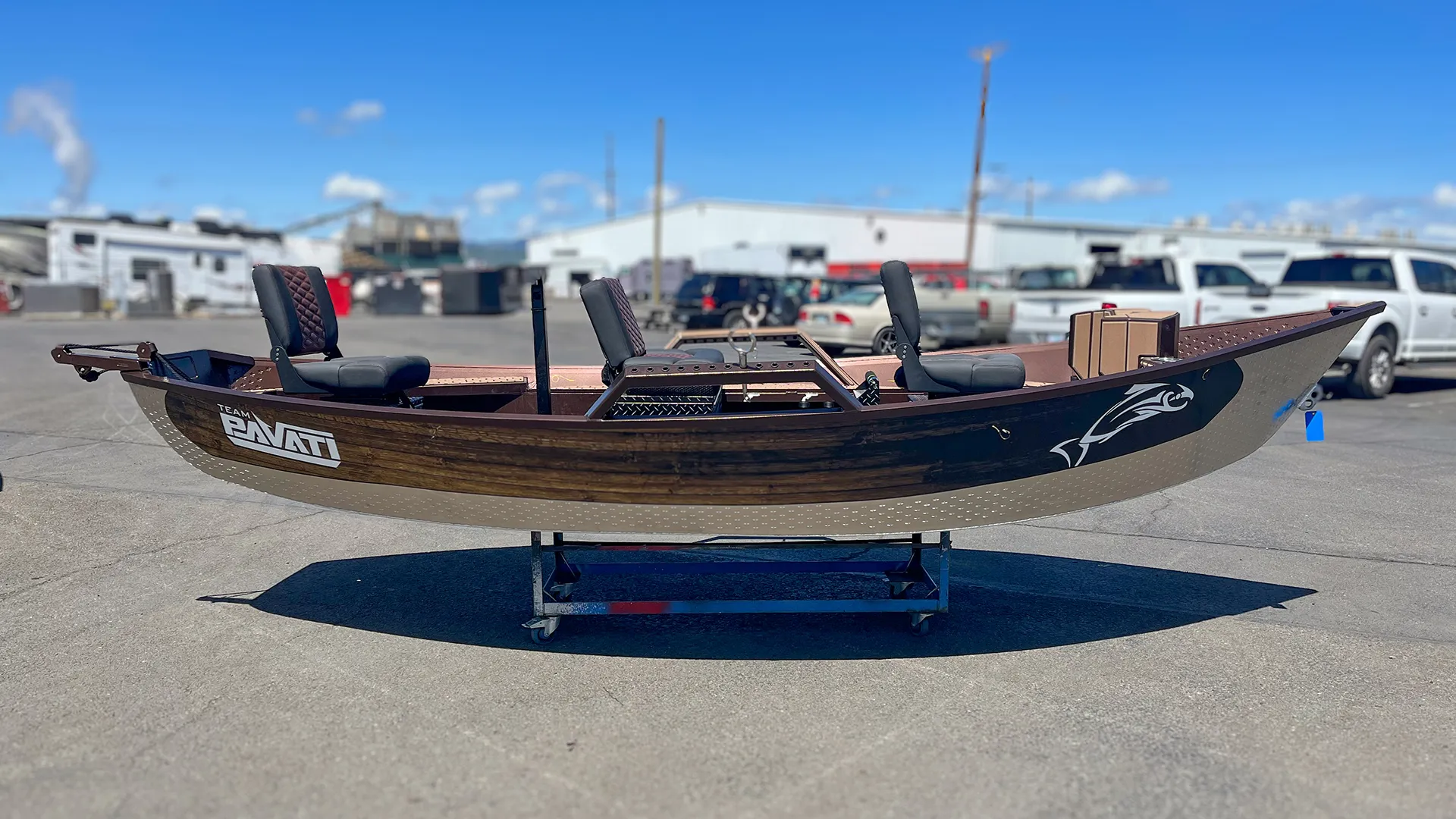 Check out this Brand New 2023 Pavati Helium with custom Copper interior powder coating that just finished up!! This newly designed Helium low profile drift boat is fishing machine with a ton of built in Pavati standard features. This awesome drift boat is loaded up with options and upgrades. The Helium Low profile drift boat is 16.5'x58" bottom. The boat rows like a dream and is a sports car on the water!! Super responsive, maneuverable, and sits high in the water, very low drafting. The low profile helps with cut down on the wind. This boats is equipped with front and rear casting platforms to easily fish 2 fishermen in front and behind the rower. Comes with upgraded Alpha seats (X2) passenger and Row seat with and built in rain covers,8 built in rod storage tubes, Custom foam kit to protect reels and cut down on noise, Deluxe aluminum trailer with catwalk and spare tire, Rock Guard travel bra, Custom Sawyer Square top oars, UHMW bottom protection, side foot stomp anchor system, Fully level floors with our quick lock seating system, magnetic sides for tools and flies, fully adjustable seats and accessories, removable floors, Custom Sawyer square top oars, and vinyl wrap.
Find out why Pavati Drift Boats are the best on the water.
Call now and get all the details!!!